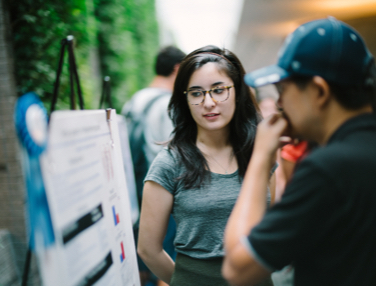 At Georgetown, the summer experience expands far beyond the virtual classroom. Our Hoya Summer: High School Sessions are designed to reflect the college experience, and as such, we offer our students optional activities to enjoy during their free time.
Outside of class, you can choose from a wide range of daily activities to participate in where you have the opportunity to build community with other students.
Regardless of how you choose to spend your free time, we'll always have a variety of planned activities to give you the freedom to make each day different—and tailored to fit your interests.
Events & Activities
See below for a sample of events and activities from last year.
Mini Courses
Looking to get even more out of your Georgetown experience? Sign up for a Mini Course! Available to any interested high school students, no need to apply! Mini Courses are designed to give you a taste of Georgetown and a leg up as you prepare for college and beyond.
SAT/ACT Mini Course
This course will introduce you to test-taking techniques, time-management strategies, and critical reading methods that are central to mastering the SAT and ACT tests. You'll complete a full-length diagnostic SAT or ACT test, after which you'll receive an individualized, comprehensive analysis of your results.
College Essay-Writing Mini Course
This course will expose you to the organization, content, and grammar that make for successful college essays. You'll have the opportunity to review sample essays, brainstorm ideas for topics, develop a comprehensive outline, and write a complete college personal statement essay. Looking to get even more out of your experience?
See our events in action by connecting with us on Facebook or Instagram!