For the Leaders in Advocacy Institute, Georgetown University is partnering with the Close Up Foundation to provide experiential learning opportunities that will guide students through leadership in the 21st century. Close Up is a nonprofit, nonpartisan organization that educates and inspires young people to become informed and engaged citizens. Since 1971, Close Up has partnered with schools and organizations across the country to inform, inspire, and empower young people to exercise the rights and accept the responsibilities of citizens in a democracy. Close Up program instructors will work directly with students in groups of 20–25 to facilitate discussions, lead simulations, and provide hands-on experiences throughout the week. All program instructors have college degrees, more than 120 hours of training in curriculum and methodology, and first aid and CPR training. To learn more about program instructors, visit the Close Up website.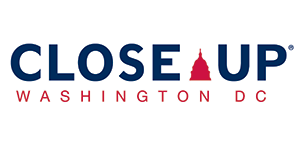 Andrea Mayer
Andrea Mayer is the Academic Director of the National Security & Intelligence, Law, and American Politics Academies.
Show More
Show less
Anna McMullen
Anna McMullen Anna McMullen manages partnerships at the Close Up Foundation.
Show More
Show less