This summer, spend a week immersed in politics, activism, and social justice in Washington, D.C. Partnering with the Close Up Foundation, Georgetown's Democracy in Action Institute will take you on an experiential journey examining the roles and responsibilities of citizens in a democratic society.
Through visits to some of D.C.'s museums, political institutions, and memorial sites, you'll explore the inner workings of the legislative process, current political policies and tensions, and approaches to responsible citizen advocacy and activism. You'll also examine key concepts and controversies of American history and how they shaped the modern-day political system.
Over the course of the week, you'll discuss and debate major national issues—including everything from immigration and healthcare to the opioid epidemic—and explore your ability to impact those issues through political discourse and advocacy. You'll meet with congressional committees on Capitol Hill and learn how to effectively promote a cause and defend your stance to elected officials. At the end of the week, you'll establish a plan to take further action on issues that matter to you in your local and national communities.
Estimated Tuition:
$2,895
Includes tuition, housing, and meals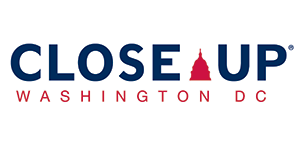 June 2018
s
m
t
w
t
f
s

1

2

3

4

5

6

7

8

9

10

11

Explore D.C. Institute I

12

13

14

15

16

17

18

19

20

21

22

23

24

25

26

27

28

29

30
July 2018
s
m
t
w
t
f
s

1

2

Explore D.C. Institute II

3

4

5

6

7

8

9

10

11

12

13

14

15

16

17

18

19

20

21

22

23

Explore D.C. Institute III

24

25

26

27

28

29

30

31
The Democracy in Action Institute is offered during the following dates: