Summer High School: College Prep & College Credit Courses Webinar
January 18, 7 -7:45pm
RSVP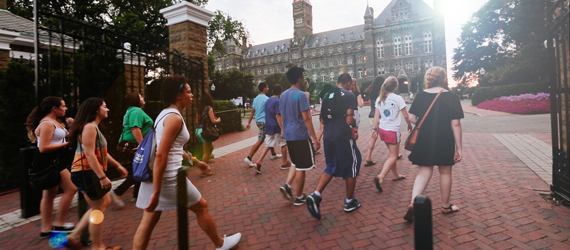 Parents and students will have the opportunity to hear from Summer Program staff and explore our credit-bearing programs. High school students will have the opportunity to take classes with current undergraduate students, earn Georgetown University college credit, and learn from renowned Georgetown faculty. Credit-bearing programs offer courses in international relations, psychology, politics, computer science, finance, business, math, chemistry, foreign languages, marketing, film, and media studies, and more. Additionally, our College Prep Program includes admissions tips and standardized testing strategies.
Want to learn more?
Request information to find out the latest on the Summer Programs for High School Students.
All fields are required.