Summer High School: Academies Webinar
January 19, 7 -7:45pm
RSVP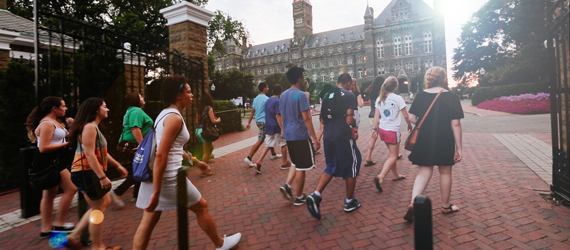 Parents and students will have the opportunity to hear from Summer Program staff and explore a diverse range of programs. In the Academies, high school students can pursue their interests in an enriching learning experience taught by world-class Georgetown professors. Academies are offered in 1-, 2-, and 3-week formats on topics ranging from entrepreneurship, forensic science, and medicine to international relations, law, sports industry management, and more.
Want to learn more?
Request information to find out the latest on the Summer Programs for High School Students.
All fields are required.